St. Charles Dart League
President:
Derrick Jones, 636-352-6075
Vice President:
Mike Elder, 314-322-9675
Secretary:
Carrie McCarthy, 636-697-3142
Treasurer:
Stacy Hollrah, 636-448-9132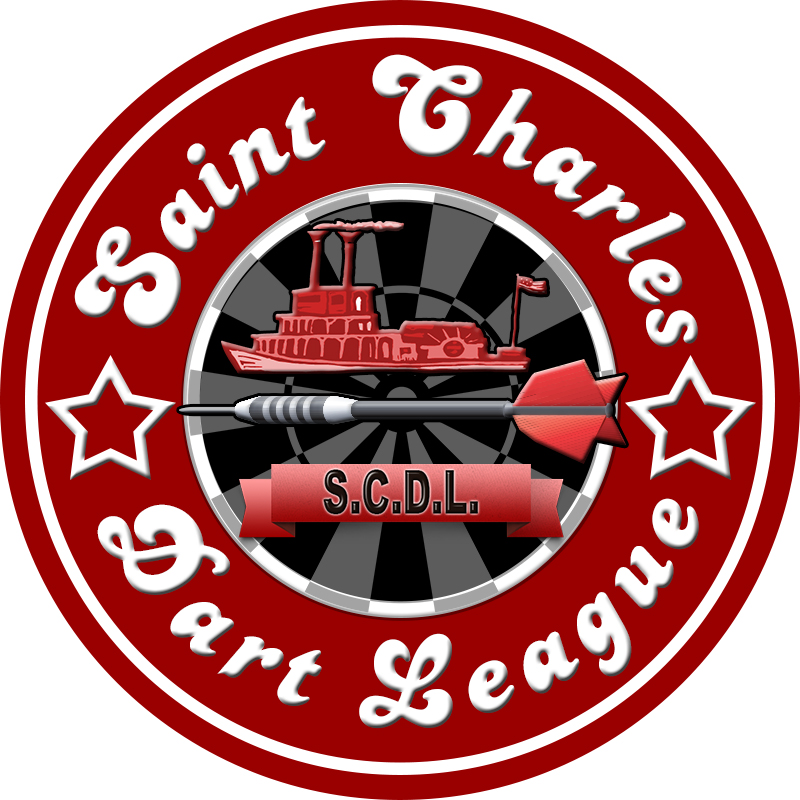 League History & Membership Information
The Saint Charles Dart League (SCDL, Inc.) is steel-tip only and was founded in 1981. It is restricted by its By-Laws to the County of Saint Charles, Missouri.

The League was originally formed as an alternative to the Mississippi Valley Darting Organization (MVDO) which encompasses a wide geographic area including Saint Louis proper. The SCDL has approximately 500 active members sponsored by about 20 different bars all over Saint Charles County.

The league was incorporated on November 1, 1999 as a Missouri Nonprofit Corporation known as St. Charles Dart League, Inc. and the league joined the American Darts Organization (ADO) in January, 2001.