Olde English Dart League of Philadelphia
Commissioner:
Keith Jameson (Chairman)
President:
Paul Kuhn(President) / Alan Cahill(VP)
General Secretary:
Jim Coughlin
League Co-ordinator:
"Pickles" (Director) / Bill Mo (Recorder)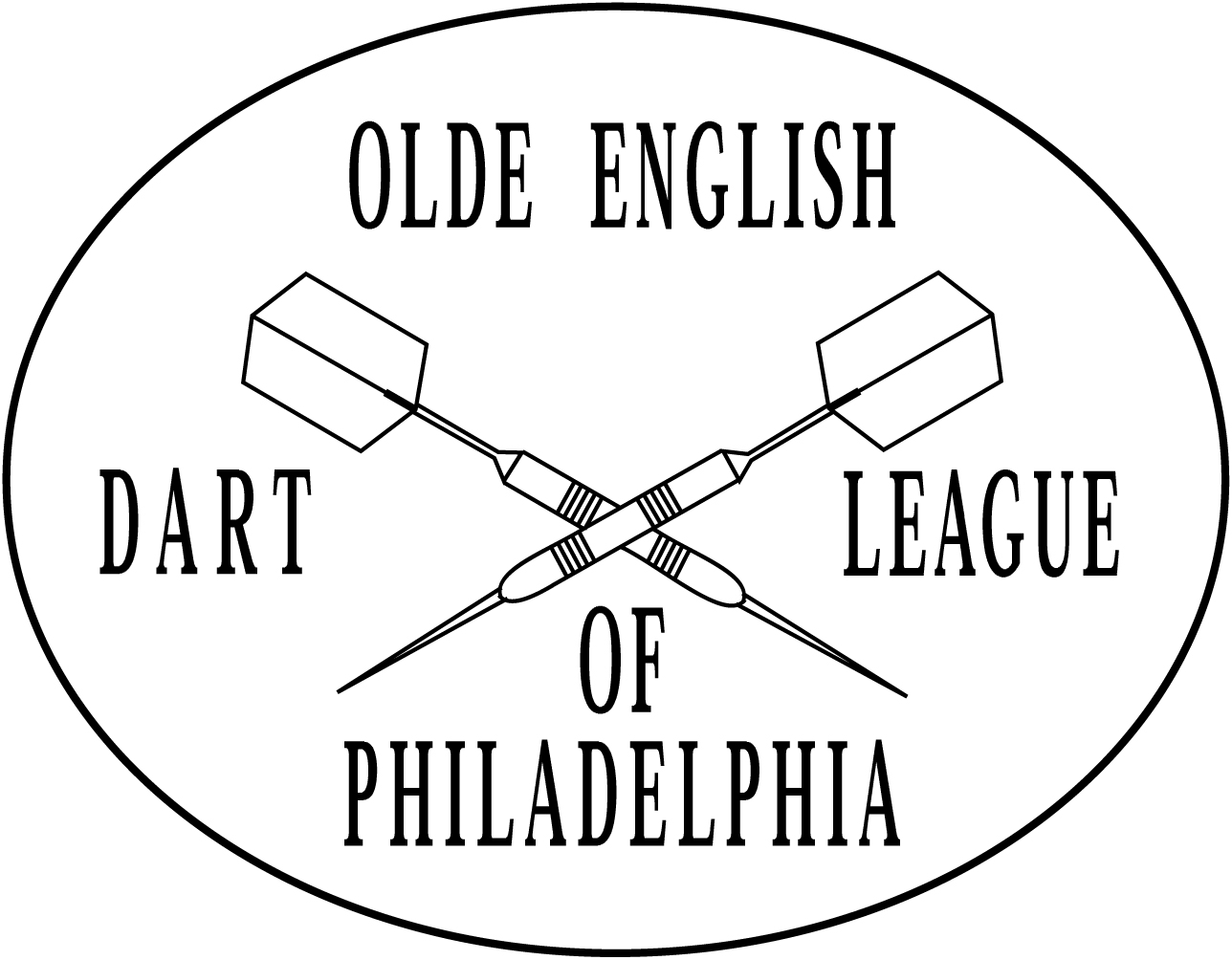 League History & Membership Information
The
Olde English Dart League
is a steel tip dart league in Philadelphia, PA, founded in 1978. Here's a September 2013 TV slot about our
league
.
Our league competes on
Tuesday
nights and we have over
500
shooters, over
50
teams (each with up to 10 players) and play from more than
30
bars and clubs.
No registration or password is needed to access this website
(except for administrators).
Our message boards are located at:
forum.oedl.org
. You must register for the forums (free) and be validated as a league member (or someone seeking to join the league) before you can post there.
Please let us know when you register (just contact us through this website)
so we can promptly validate your username. There are forums for players looking for teams and also for teams trying to add players.
We promote close cooperation with other area darts leagues, notably
Quaker City English Dart League
and support various dart competitions for charitable causes.